Study in Russia for Indian Students | Fee | Courses | Colleges
Hate Reading 😓 Plug-in 🎧 and Listen to our article.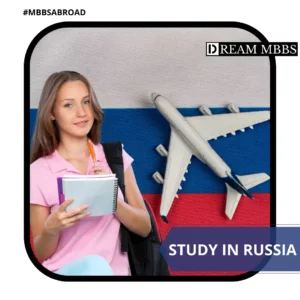 Students can choose from a wide variety of subjects to study in Russia. Russia is culturally diverse. Therefore, international students can receive high quality education in such a diverse environment. Russia is famous for its art, literature, dance, music and painting. Therefore, students can get the opportunity to study these subjects in Russia.
Russia is also rich in cultural history and therefore it is an ideal destination for students who want to pursue a history education in Russia. Students may also be interested in studying music, dance and Russian languages in Russia. It is a Russian tradition to provide quality education. Most universities in Russia are located in Moscow and St. Petersburg.
Moscow State University and St. Petersburg University are two well-known universities in Russia. The top universities in Russia, including these two, have entrance exams as there is always huge competition for admission in these universities.
In addition, fees in Russia are very low. Therefore, international students are attracted to Russia for education.
Prestigious Russian universities, including these two universities, hold the entrance exam because the competition for entrance exams is always fierce.
Even in Russia, the fee is very low. As a result, foreign students are attracted to Russia for education.
Some advantage for Indian students to choose Russia:
The country is known for imparting in-depth and basic knowledge in all subjects to students. But Russia is famous for its educational schools in physics, mathematics and natural sciences.
Russia is the largest country in the world so there are almost 896 universities. 
Undergraduate has 205 fields of study and 657 subjects. Masters and other programs.
Russian universities also offer preparatory programs such as training for enrolment in bachelor's, master's and specialist degree courses, short courses in Russia, summer schools, professional development and additional vocational training.
Students can get quality education with minimum tuition fees.
Eligible international students may have the opportunity to apply for scholarships offered by the Russian government.
Most universities in Russia offer various courses that teach English.
Guiding you in the process to get admission.
There is no entrance exam to study MBBS in Russia, therefore, it is very easy for a student to get admission in MBBS course in Russia.
The fee for reading MBBS in Russia is very low compared to other countries in the world.
Fees range from Rs 2.5 lakh to Rs 5 lakh per annum.
Almost all medical universities in Russia are accredited by the WHO and MCI and therefore the MBBS degree from Russia is valid worldwide.
Russian medical universities provide quality education and it is also affordable.
Russian universities have very good hostel facilities and food quality.
Students who meet the scholarship criteria can apply for scholarships at Russian universities.
Medical insurance is provided to all medical students in Russia and they receive medical treatment when they need it.
| Top Medical Universities | City |
| --- | --- |
| | |
| | |
| | |
| | |
| | |
| | |
| | |
| | |
| | |
| | |
| | |
Nationality: Indian
Student age must be 17 years and above.
Students must have passed 10 + 2 (Physics, Chemistry, Biology and English) from any recognized board in India or abroad.
At least 50% of the total PCB combined.
NEET (National Eligibility cum Entrance Test) is mandatory
The total MBBS fee in Russia is very low compared to other countries in the world. The fee structure of MBBS universities in Russia is between 15-40 lakhs for the entire course. The fees for 'B' grade medical colleges are between Rs 15-20 lakh and for 'A' grade colleges the total course duration is between Rs 30-40 lakh.