Study in Ukraine for Indian Students | Fee | Courses | Colleges
Hate Reading 😓 Plug-in 🎧 and Listen to our article.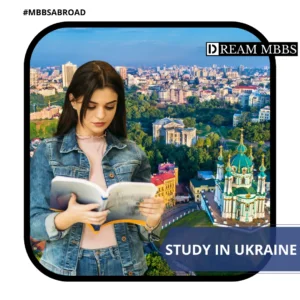 Each country has its own characteristics and uniqueness and therefore, each country is unique in its culture, environment and education.
Ukraine offers a wide variety of courses such as Arts, Aviation, Agriculture, Accounting, Aerospace Engineering, Biochemistry, Biomedical Engineering, Chemical Engineering, Computer Science, Business and Economics, Electrical Engineering, Journalism and Communication, Law, MBA. MBBS, Nursing, Pharmacy, Zoology and many more similar courses.
Courses taught in Ukrainian universities are recognized worldwide. These universities and institutes have a very good teaching approach and it focuses on theoretical knowledge as well as practical feature of the subject. To study in Ukraine, IELTS or TOFEL are not required.
Most universities are large and extensive in terms of infrastructure such as libraries, gyms, sports centres, hostels, etc. Students have unlimited access to the Internet, which is also very affordable, but should be used properly. Students do not have to spend money for books as the books are provided through the University Library. Students may also have the opportunity to live and settle permanently in Europe after completing their study.
Some advantage for Indian students to choose Ukraine:
Studying in Ukraine provides quality education because the ranking of universities in Ukraine is very high compared to other international universities.
The admission process in Ukraine is very simple and easy as, no IELTS, or TOFEL or any other entrance exam is not required. This means that students do not have to take any entrance exam to study in Ukraine to gain admission to any course in Ukraine.
Courses offered by universities in Ukraine are recognized worldwide. They are recognized by the WHO, UNESCO, the Council of Europe, and so on. Therefore, your diploma will be recognized worldwide and will have great value in the market.
Medical courses in Ukraine are very popular among international students. Therefore, MBBS is a very popular course in Ukraine because it has a very good market value.
Students are not required to take any horror entrance test. The admission process is very simple and it is straightforward. If a student wants to take admission in an undergraduate degree program, he / she only needs his / her secondary school certificate.
Fees for various courses in Ukraine are very low compared to other countries.
Ukraine is the second largest country in Europe; therefore, each class has a limited number of students and each student is given personal attention.
If you are looking for affordable education it is in Ukraine. Studying in Ukraine offers cheap education in all European countries.
Since the cost of living in Ukraine is low compared to other European countries, students can enjoy the European standard of living and even lower cost. This number ranges from $ 100 to $ 200 per month for what the student needs apart from the tuition fee, but this number cannot be accurately estimated as it depends on the student's lifestyle. Does, so it may vary from person to person.
Ukraine has a temperate climate throughout the year and, therefore, students from different parts of the world can live in this climate.
When you study in Ukraine the teaching method focuses on theoretical knowledge as well as practical knowledge.
Many universities in Ukraine have partnerships with other universities in the USA, Canada and Europe, so students can get the opportunity to meet renowned professors from all over the world in Ukraine for the same tuition fees.
Universities in Ukraine provide all the facilities such as library, hostel facilities, sports centre, gym and more.
Eligible candidates have 100% chance of getting a visa.
After completing his / her study program one can get the opportunity of permanent residence and settle in Europe.
Guiding you in the process to get admission.
| Top Medical Universities | City |
| --- | --- |
| I. I. Mechnikov Odessa National University | |
| Ivano Frankovsk National University Of Oil And Gas | |
| Kharkiv National University of Radio Electronics | |
| Kharkov National Automobile and Highway University | |
| National Mining University | |
| Ukrainian Engineering Pedagogics Academy | |
Nationality: Indian
Student must be 17 years old and above and the maximum age can be 25 years.
Students should have passed 10+2 (Physics, Chemistry & Biology) from any recognized Board of India or abroad.
Minimum 50% in aggregate of PCB combined and also NEET qualification is required.
We have already seen that MBBS fees in Ukraine are very cheap compared to other countries in the world that offer MBBS. There are also many universities in Ukraine with low tuition fees for MBBS. Although fees are low, there is always a perfect balance between theoretical and practical knowledge. The best MBBS colleges in Ukraine charge a fee of Rs. 17 to 21 lakhs for a total program duration of about 6 years.